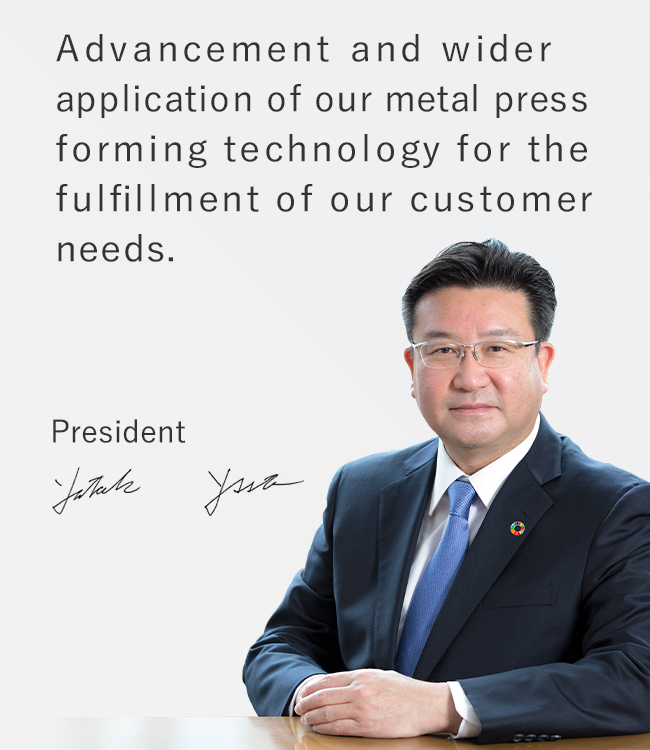 Since our establishment in 1935, Topre has been advancing its core technologies, in particular metal press forming technology and die design technology. By applying these core technologies, we now supply a variety of high performance components and products to different industries, including automobiles, temperature controlled logistics, air conditioning systems and electronic equipment, in order to satisfy various demands of our customers.
Topre has a lot of unprecedented advantages such as the integrated production system from design to mass production, flexibility and high technical capabilities as an independent manufacturer, and originality and proposal ability. With these advantages, we are engaged in product development pursuing fulfillment of real market demand.
In recent years, we have expanded our overseas production sites to address the globalization efforts of our customers; Topre currently operates in the USA, China (2 sites), Mexico, and Thailand. Our customers including automobile manufacturers have been accelerating their globalization for the purposes of satisfying the overseas demands, decreasing labor cost and reducing exchange risk. Taking advantage of this powerful tide of globalization, we will continue to satisfy the needs of our customers.
The domestic economy has finally begun to recover gradually, and the world economy is expected to recover and grow as well thanks to ever growing emerging countries. Utilizing our innovation, originality and flexibility as an independent manufacturer, we will continue to answer the needs of the age. While promoting globalization, Topre will pursue product development to fulfill market demand and keep on expanding and advancing its business.